Precision Rifle II @ Arch Angel 09/02/2023
September 2 @ 8:00 am

-

5:00 pm

$250.00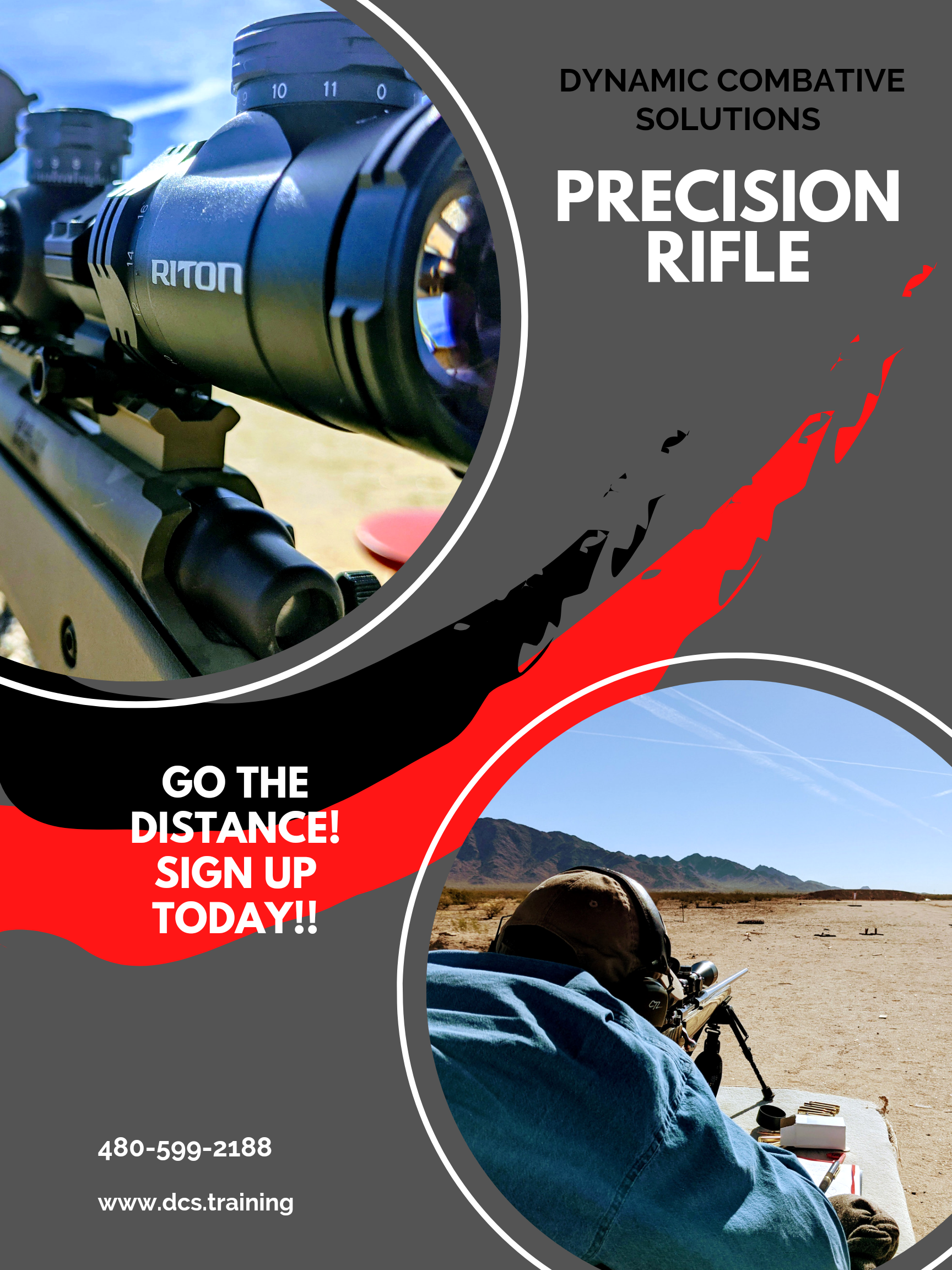 Long Range Applications
   DCS Precision Rifle II takes the basic information you learned in the Precision Rifle I class and now teaches you how to apply those skills on targets at distances up to 600 yards away. Students will work in pairs to understand spotter/shooter roles and responsibilities. Students will learn how to create range cards, perform range estimations using their scope and apply ballistic calculations to adjust for windage and elevation to accurately engage targets with 1st round hits on target. Students will also learn holdover techniques to speed up their target engagements.
Focus areas within this course include:
True Elevation adjustments and travel with their optic

Bullet Drop Compensation

Setup and Placement

Range Cards

Range estimation
Class Prerequisites:
Completed DCS Precision Rifle I or instructor exception
Equipment and supplies required:
  Rifle (you must bring your own). 100+ rounds of quality match-grade ammunition with the same lot #'s. Magnified rifle optic. A shooting mat is recommended but not required. The caliber of .223 or higher. Eye and ear protection.
$250.00