DCS is about developing our students and not our ego's. We believe that training with other instructors helps teach you more skills, while reinforcing other skills that you may have learned from us. Our instructors are required to train annually with some of the best, like minded instructors in the country. This not only helps us improve our skills, but also allows us to help you prepare for these courses to get the most out of them when you attend. Classes vary by the instructor and the specific course and often provide a new way of learning. You can rest assure that our recommendation means these top rated nationally recognized instructors share in our beliefs of putting the student first.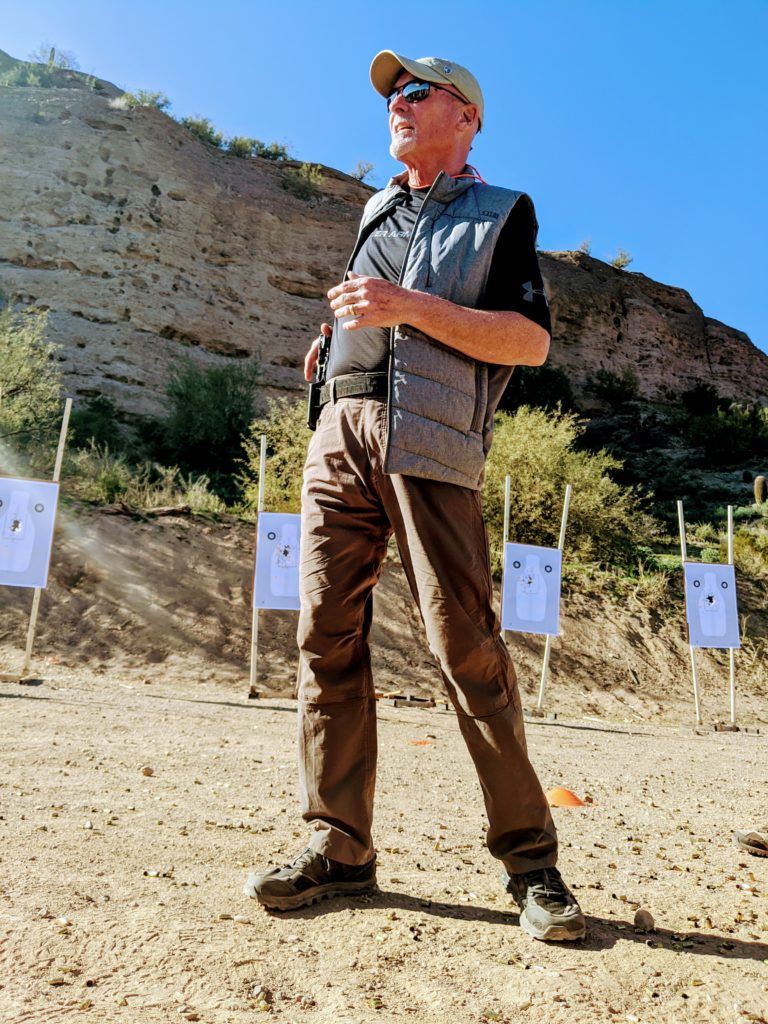 Kinetic Combat Pistol
(2 Days, 800 Rounds)
This course is for the shooter who has a solid base of essential skills but now must learn how to use them in the pandemonium of armed conflict. It will focus on "movement with purpose" as history has shown combatants seldom stand still when under fire. Movement is more than just short lateral steps as many demonstrate, it is moving explosively and dynamically, planting quickly and shooting accurately to stop the threat. Lateral, diagonal, forward and rearward movement will be demonstrated and drilled. Disengagement and movement in an around innocent people, who are there by happenstance alone, will be emphasized. Strong emphasis will also be placed on being able to stop quickly, shoot accurately and instantly move again. This is a physical course of instruction, but one that will help you PREVAIL in a pistol fight.
Stay Tuned for 2022
There are no upcoming events at this time.
Because DCS values good training. We encourage you to seek training from the very best. Haley Strategic with out a doubt, is one of the best courses you can attend. Since they're local to AZ you should have no trouble finding one that is convenient. Having been through nearly everything they have to offer we can say it is one of the most valuable on the market. Click the link below to find a course near you.